The full sports program under olive trees
ALEX BEACH is located only 1,5 km from the traditional Rhodian village of Theologos , 20km from Rhodes town, as well as 5km from the international airport. The hotel complex covers 40,000sqm and can accommodate 600 guests. It is a gracefully designed facility with low-rise buildings and wide open spaces where the visitor enjoys a lot of free space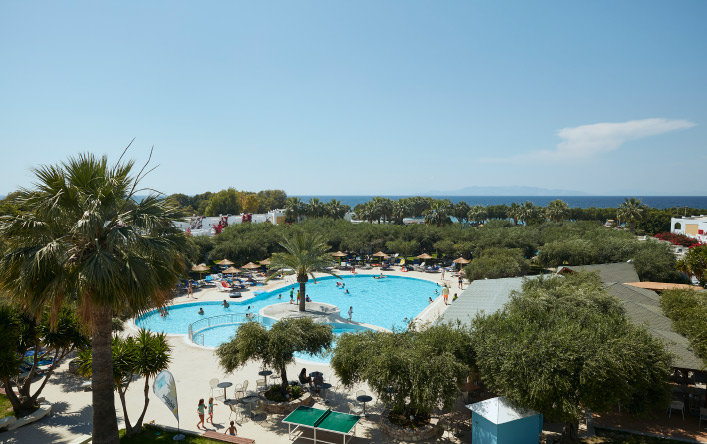 The All-in Family Hotel!

A characteristic feature of the hotel that our guests appreciate very much: the hotel was built in an old olive grove, of which there are still about 300 olive trees, which provide a lot of natural shade, but also meet the needs of the hotel kitchen for olives and oil.
There are a total of three swimming pools on the premises – incl. a water slide and a separate area for children. In addition, there are other cozy facilities, such as the lobby bar, pool bar and of course the popular beach bar. In addition, sports enthusiasts will also find a wide range of facilities such as the surf and kite station, canoe and paddle boat rentals, as well as various aerobics classes.
Daily organized activities and sports programs and evening entertainment complete our offer. Through our children's club even the youngest can spend a wonderful time with us.