Probably the most casual accommodation in all of Rhodes – Logos Beach Village!
Glamping" in boutique style directly by the sea is waiting for you. A new, comfortable accommodation for surfers and kiters, consisting of a total of only 12 luxurious lodges and 4 studios. The spacious facility covers 10,000 square meters and is located directly behind the kite station with direct access to the spot. The windsurfing center can also be reached on foot across the beach after only 300 meters. The 16 accommodation units are generously distributed in the pretty gardens and thus offer a lot of privacy and a family atmosphere. Due to the offset location, some lodges have a great view of the spot.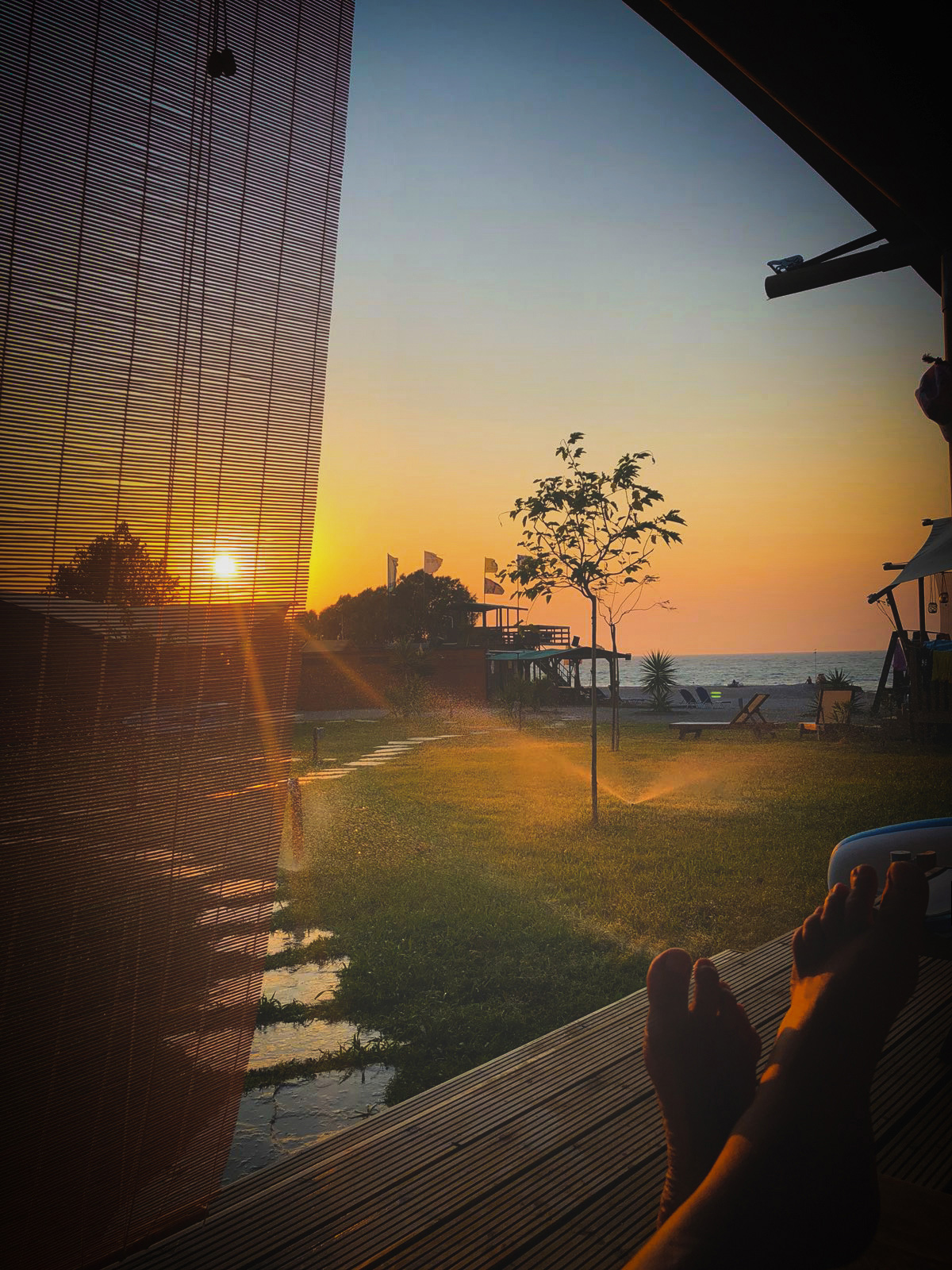 From the bed directly onto the board!
In LOGOS Beach Village there is a freshwater pool with high quality beach chairs and umbrellas, which are already included in the price for Village guests. There is also a cozy sun terrace and a snack bar.
The heart of the Beach Village is the breakfast area with a fantastic view of the spot. The great breakfast buffet is also already included in the price. The glass front of the restaurant/bar area can be opened completely and there are seating areas on different levels under pergolas providing shade. Right next door is the reception, where you can turn to with all your needs.
Take a look at some impressions below and see for yourself what Logos Beach Village is all about!