HANGLOOSE BEACH SHOP
Equipment, Apparel and Beach goodies!
Here you will find – besides the latest surf and kite material – also trendy MYSTIC beachwear like boardshorts, bikinis, practical lycra shirts, flip-flops, sunglasses and other useful stuff for the beach and of course for the water.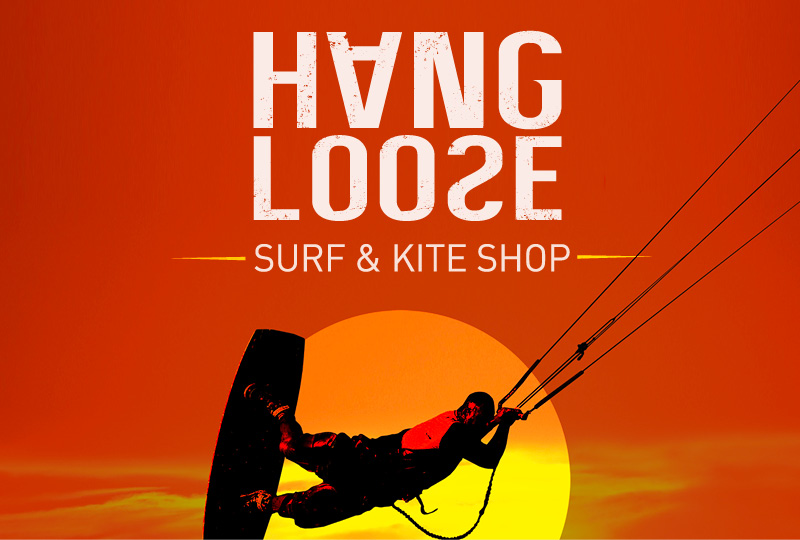 Find the perfect kite and windsurf equipment!
Current kites and boards from CORE, Carved as well as Patrik Boards are available in the store, plus sails from Point-7. Besides clothing, kites and boards we also carry a huge selection of MYSTIC hardware such as harnesses, leashes, ropes and universal spare parts. Take a look!
You have something on the board? Then use our repair service!
You have a damage on your kite- or windsurf-equipment? No problem! With our own workshop, quick and clean repairs of your surf equipment are no problem!
Our store is open daily from 9:30 to 14:00 and 18:00 to 22:00.
Come by and enjoy the relaxed surfer atmosphere on site with us!