Experience your active vacation in a class of its own on the sunny island of Rhodes
Our team will make your vacation in Rhodes as enjoyable as possible, offering you weekly opportunities for a BBQ on the beach, live music & pasta nights in the Beach Village, Greek food in the tavernas around Theologos, free taster lessons or excursions into the nightlife of Rhodes Town.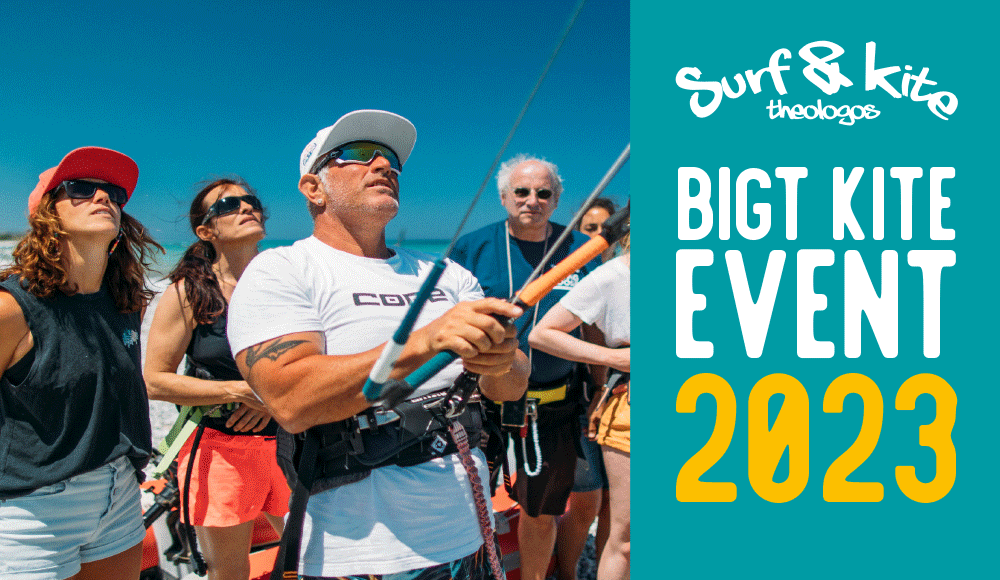 Improve skills optimally – with Head Coach Spiros and our guest coaches Sonja Bunte & Willow
The main focus of these extraordinary kite weeks in Theologos is "being a surfer" – that means having lots of fun on the water AND on the beach. Its family style makes the Rhodes spot perfect for our weeks together.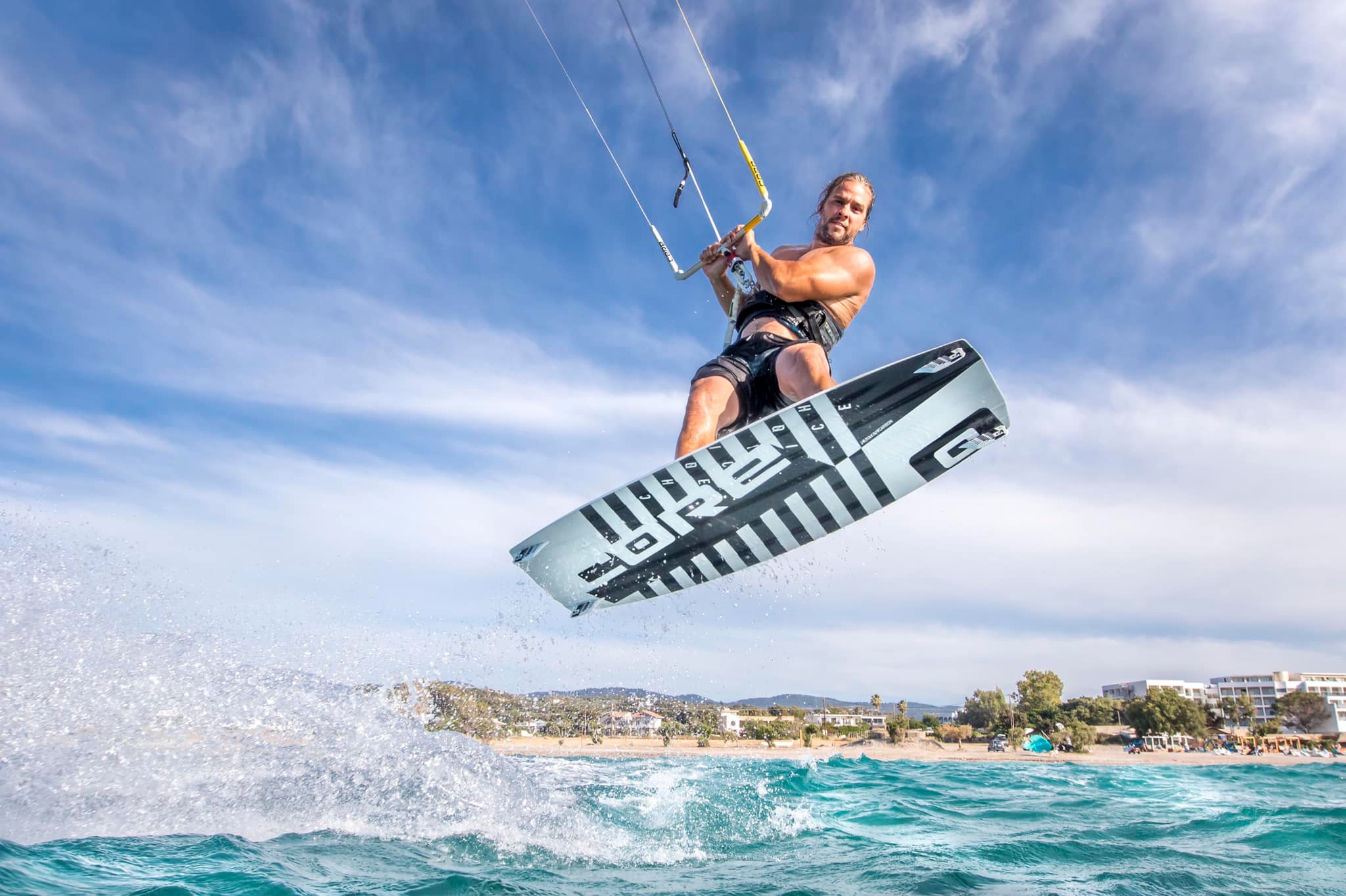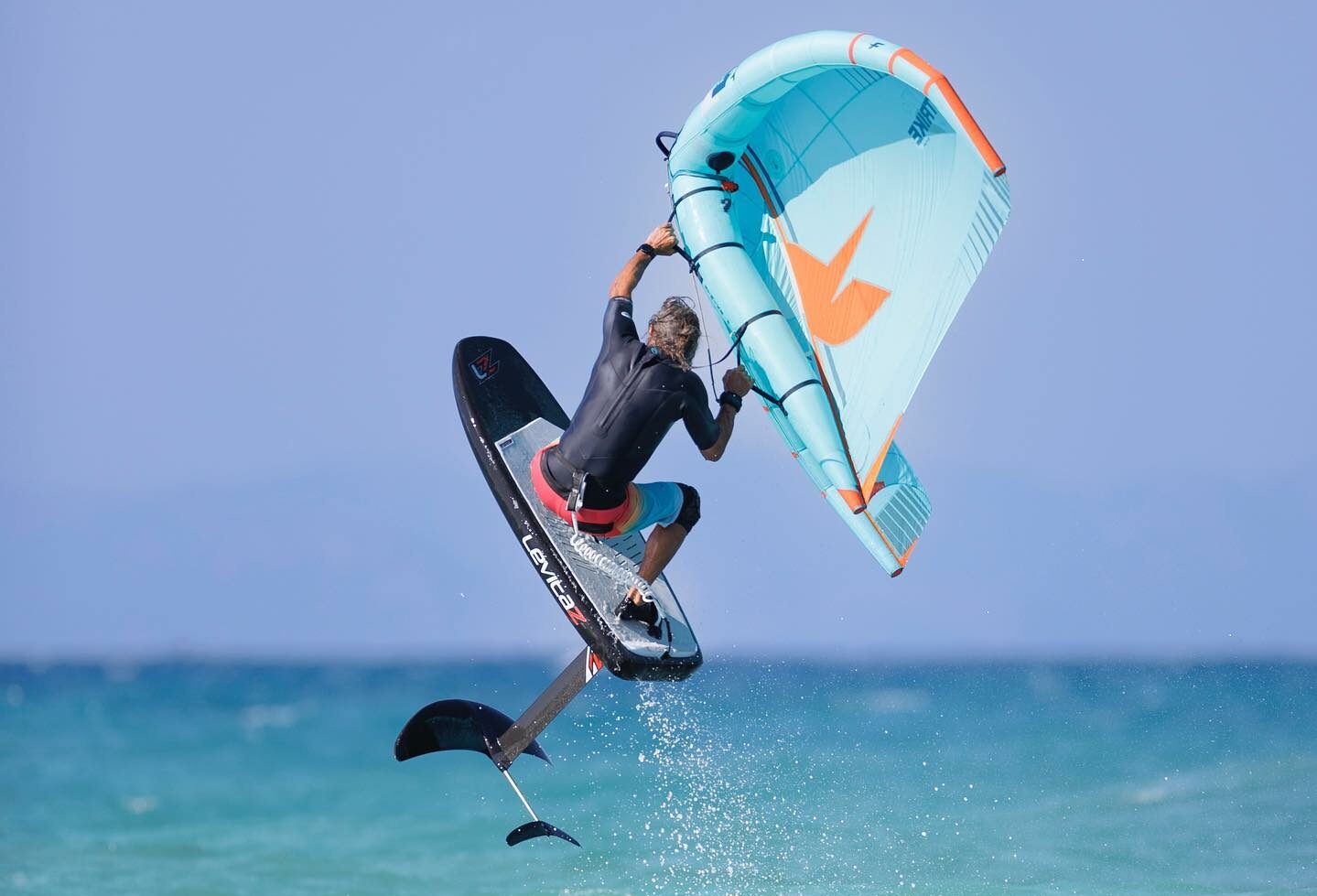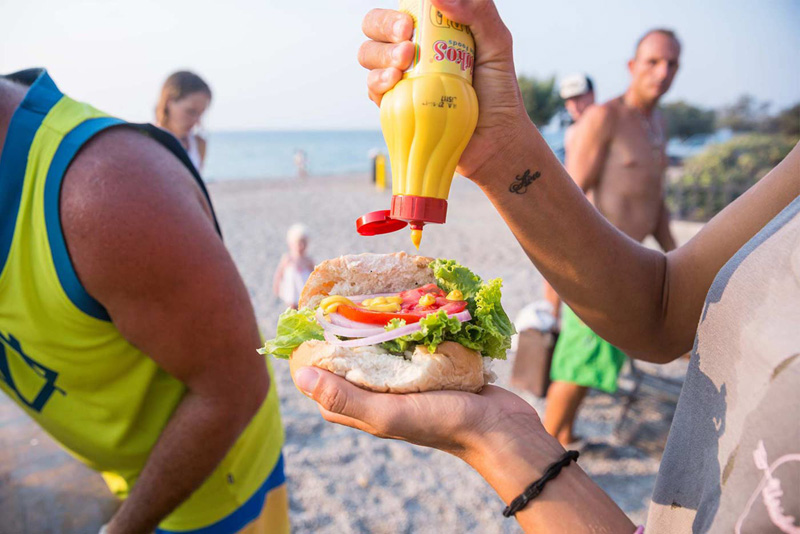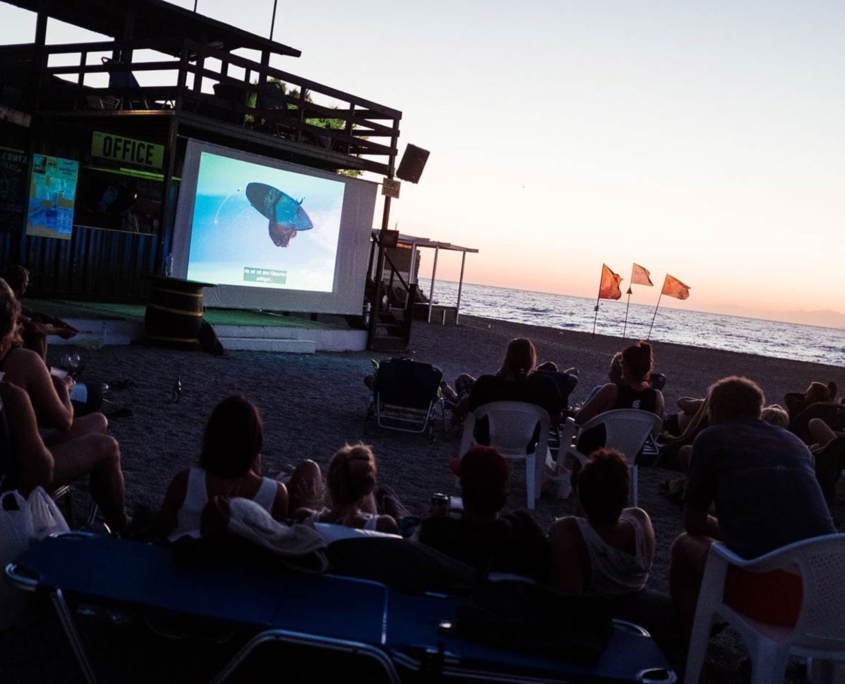 Movie Nights directly on the beach
After a nice windy surf day, we let our screen down from time to time, turn on the beamer and show you the coolest surf videos and exciting movies. You can make yourself comfortable in our beanbags, on the beach loungers or in the gravel. Dates will be announced during the day on the Infoboard at short notice.