The ultimate kitesurf spot in Theologos!
Experience your kitesurfing vacation in a class of its own on the sunny island of Rhodes
Our water sports center in Theologos on Rhodes offers with its approx. 2500sqm large beach section enough space for wingfoiling. There is plenty of space both on land and on the water. Our shallow entry area, coupled with sufficiently deep water, are advantages that will allow you to enjoy a pleasant water start as well as your first gliding successes.
An advantage for the Wingfoil material is that it generally requires less space and also the setup and handling are very user and travel friendly. For rental as well as for trainings of all skill levels you can expect new and flawless material of the brand Slingshot. About 10 boards and 25 wings between 3 and 6sqm are waiting to be tested by you. Whether you are a newcomer to water sports or an experienced windsurfer or kitesurfer: we will deal very individually with your previous knowledge.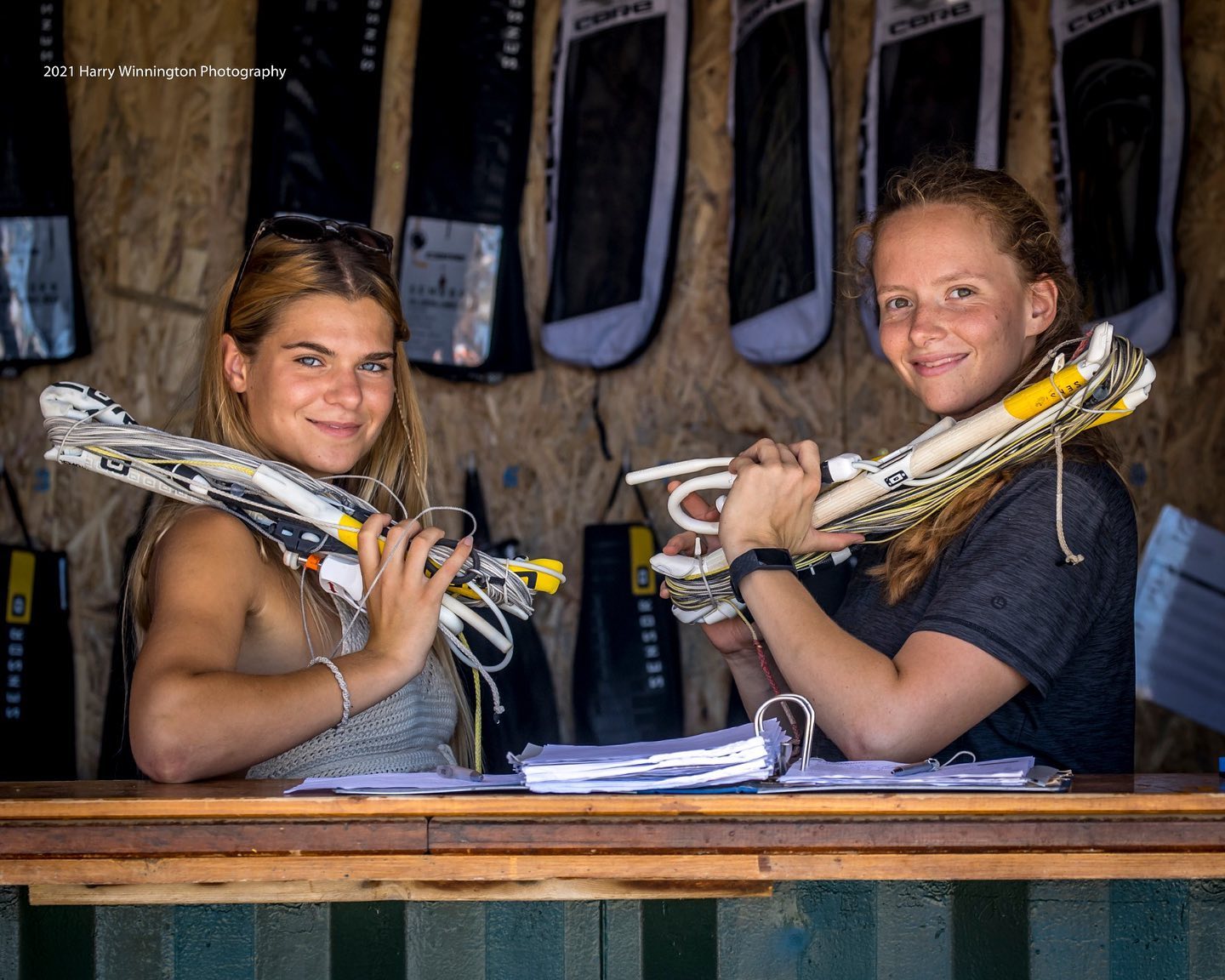 Storage for your equipment
We have 50 large lockable storage boxes & an extra foil storage where you can store your own gear. Toilets, a freshwater shower and washing areas for the equipment are available free of charge, as well as a chill-out area, WIFI and several compressors for filling the kites. We also offer, in cooperation with our own Beach Café and Billys Place, hot and cold food and drinks, which you can enjoy in the hammocks, the chill-out area or on the sun loungers.
The wind at our station
In the morning the Meltemi still blows for our beginners with 2-3 Bft. in calm seas, then around noon the wind picks up strongly! As soon as the first whitecaps are visible, also the intermediates and experts get their money's worth at a constant 20 knots. Towards the evening, on the sandbank 30m from the shore, there is a slight wave for riding off or jumping. Further out, on good days, a nice swell is waiting for you to ride off.