Here you meet the pros already at the surfer breakfast
The TOP tip for singles and single travelers – the small guesthouse with 8 double and 8 single rooms is located only about 100 meters from the beach and the kite station. The surf station can be reached after about 400 meters. On the first floor there is Billy's Place (restaurant with bar). There you will get a great selection of Greek as well as international food.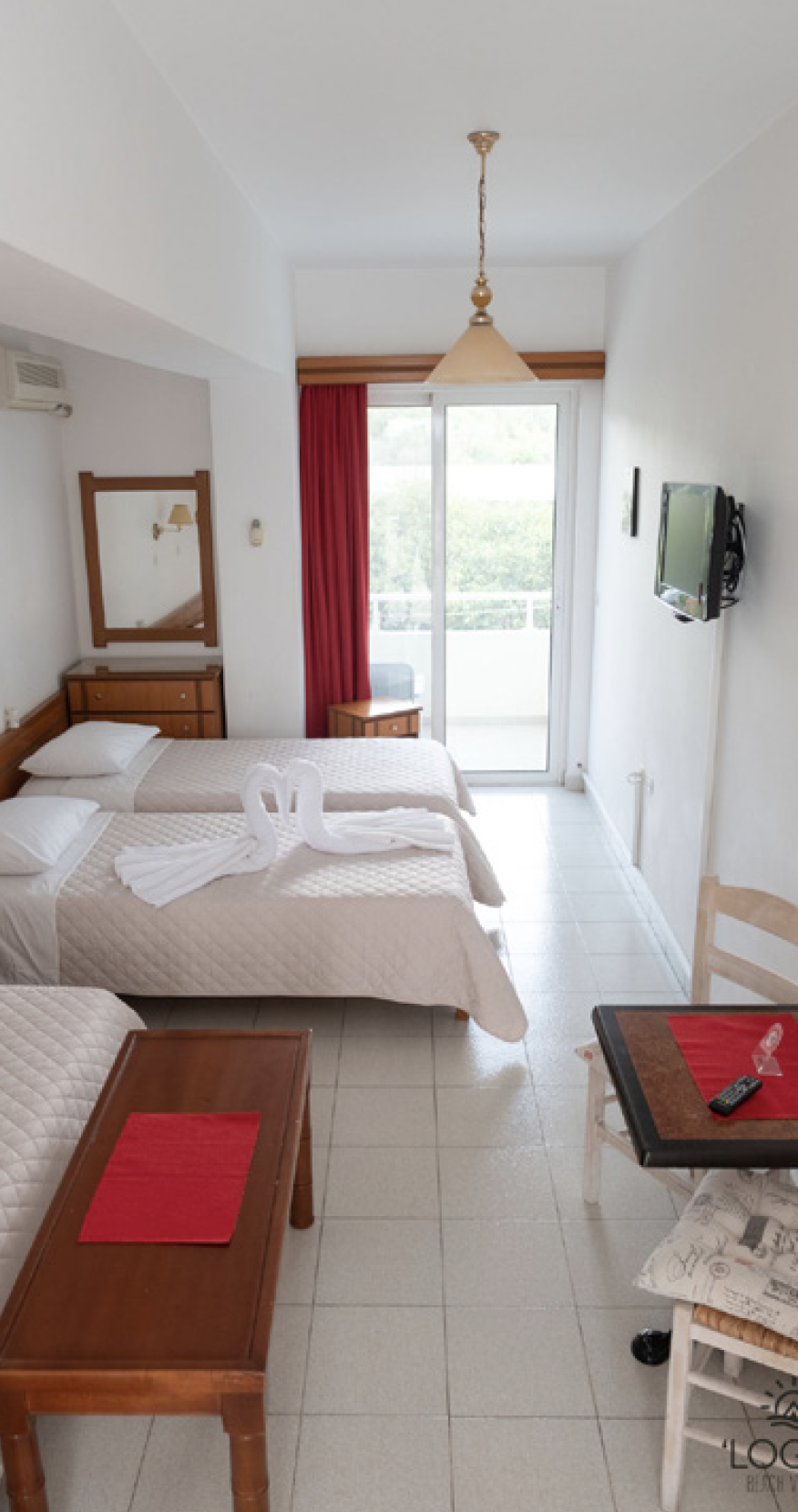 Small, but pretty cool!

You have the choice between single and double rooms and you can decide if you want to book with or without breakfast. A walk away is the village of Theologos with several tavernas serving traditional Greek food. Wi-Fi is available free of charge – computer use is available in the bar for a fee.
And another tip: At Billys Place you can meet the complete Surf and Kite Theologos team every day ;-D